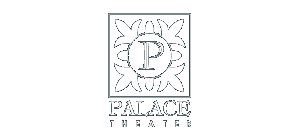 Palace Theater
Waterbury, CT
Visit Website
Services Provided
Programming for the 2011/2012 and 2012/2013 seasons include the following:
2011-2012:
South Pacific
Jackson Browne
Anthony Bourdain
In The Heights
Clifford The Big Red Dog
Mamma Mia!
Shrek The Musical
Young Frankenstein
Menopause The Musical
Blue Man Group
2012-2013:
West Side Story
Peter Pan
Rain: A Tribute To The Beatles
Dreamgirls
100 East Main St
Waterbury, CT
Fully Restored and Expanded
In January of 1922, the Palace officially opened its doors. Designed by period architect Thomas Lamb, in what is described as a Renaissance Revival style, the Palace Theater featured an eclectic mix of Greek, Roman, Arabic and Federal motifs and boasted grand lobby spaces, and ornate dome ceilings, in a palatial setting fit for a king - but intended for the people of Waterbury, CT.
Originally a movie/vaudeville house, the Palace Theater changed with the times over its seventy years of operation. Once considered the premier performance venue in the Northeast, the Palace unfortunately saw its lights go dim in 1987.
Now, after years of being dark, and a significant financial investment by the State of Connecticut, the lights are back on at the landmark Palace Theater, with a major renovation, restoration and expansion.
With a mission focused on serving as an arts, cultural, educational and economic catalyst for the community, the Palace Theater will once again reclaim its position as a destination for the people of Connecticut.