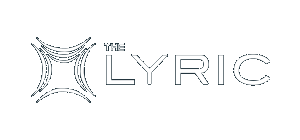 The Lyric Opera House
Baltimore, MD
Visit Website
Services Provided
Programming for the 2011/2012 and 2012/2013 seasons include the following:
2011-2012 Season:
Monty Python's Spamalot
Rock Of Ages
Vince Gill & Amy Grant
Disney Live! Phineas & Ferb
The Irish Tenors Christmas with Ronan Tynan
Cesar Millan: The Dog Whisperer
Fiddler On The Roof
Come Fly Away
Brit Floyd
The Fresh Beat Band
Eric Carle: Treasured Stories
Colin Mochrie & Brad Sherwood
Young Frankenstein
Alvin Ailey
Riverdance
Il Divo
Celtic Thunder
2012-2013 Season:
Daughtry
Lyle Lovett & His Acoustic Group
Chris Tucker
Jane's Addiction with Band Of Skulls
Sesame Street Live! Can't Stop Singing
Journey (Johns Hopkins Hospital benefit)
The Australian Pink Floyd Show
Whoopi Goldberg
Shaq's All Star Comedy Jam Tour
So You Think You Can Dance?
Moody Blues
Buddy Valastro: The Cake Boss Homemade For The Holidays Tour
Disney Live! Mickey's Music Festival
A Christmas Carol
The Nutcracker
Cirque Eloize iD
Hair
Peter Pan
Brian Regan
Dreamgirls
Consulting
140 West Mount Royal Ave
Baltimore, MD
Renowned for its Superb Acoustics
Built in 1894,The Lyric's auditorium was registered on the National Register of Historical Places in 1986. Not only is the theatre a cultural and architectural landmark, it is a world landmark when judged in terms of its sound. Baltimore's Lyric Opera House has had a steady stream of great moments since 1894 and will continue to be the cultural and entertainment capital of the state of Maryland.