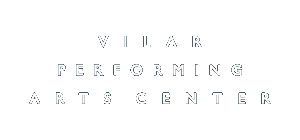 The Vilar Center for the Arts
Beaver Creek, CO
Visit Website
Services Provided
Programming for the 2011/2012 and 2012/2013 seasons include the following:
Vilar - 2011-2012:
Sheryl Crow
Herman's Hermits starring Peter Noone
Chris Isaak
Indigo Girls
Wilson Phillips
Travis Tritt
Keb' Mo'
Peter Frampton: Frampton Comes Alive
Alison Krauss
Shawn Colvin
Horse Feathers
Red Horse
Anais Mitchell
Lukas Nelson & Promise Of The Real
Bearfoot
Loudon Wainwright III
Andrew Clements' Frindle
Classic Albums Live: Fleetwood Mac "Rumours"
Wizard Of Oz
Brandi Carlile
The Nutcracker
Dallas Brass
David Archuleta
George Winston
A Christmas Carol
Mark Nizer's 3D
Marrakesh Express
The Jason Bishop Show
The Commodores
The von Trapps
Chee-Yun
The Music Of ABBA
Infamous Stringdusters
Pilobolus
Emmitt Nershi Band
Ellis Paul
Second City
Diavolo
Teatro Lirico D'Europa: Great Moments In Opera
Teatro Lirico D'Europa: La Boheme
Doubt
Henson Alternative: Stuffed & Unstrung (Henson Puppets for adults)
Soul Salvation feat. Ruthie Foster (band) & Paul Thorn (solo)
Bryn Terfel
Randy Travis
Moscow Festival Ballet
Brian Regan
Rock Of Ages
Boz Scaggs
Leftover Salmon
Chris Isaak
Cirque Dreams Pop Goes The Rock
Junie B. Jones
Chris Perondi's Stunt Dog Experience
Bruce Hornsby
Rhythm Of The Dance
Spencers: Theatre Of Illusion
Straight No Chaser
Acrobats Of Cirque-tacular
Bela Fleck & The Original Flecktones
Vilar - 2012-2013:
Creedence Clearwater Revisited
Ringo Starr & His All-Starr Band
The Dukes Of September Rhythm Revue with Donald Fagen, Michael McDonald & Boz Scaggs
Nanci Griffith
The Family Stone
Al Green
k.d. lang & The Siss Boom Bang
Diana Krall
Ozomatli
Jack Hanna's Into The Wild Live!
Paula Cole
William Fitzsimmons
Leon Redbone
Gregory Alan Isakov
Danielle Ate The Sandwich
The Motet
Jaimee Paul
Ailey II
Toots & The Maytals
Michael Bolton
Golden Dragon Acrobats
Popovich Comedy Pet Theater
Linda Eder
Jonas Kaufmann
Marc Cohn
River North Dance Chicago
Teatro Lirico D'Europa: Great Moments In Opera
Teatro Lirico D'Europa: Madame Butterfly
The 5 Browns
Aspen Santa Fe Ballet
Todd Oliver & Friends: Dogs Gone Wild! Tour
Paramount's LaserSpectacular: The Pink Floyd Show
Monty Python's Spamalot
Neil Berg's "100 Years Of Broadway""
Bill T. Jones / Arnie Zane Dance Company
Jason Bishop: Double Levitation Illusion
Fiddler On The Roof
Anna Netrebko
Lord Of The Dance
The Music Of ABBA
Consulting
68 Avondale Lane
Beaver Creek, CO
The World's First Mountain Resort Community to Include its Own Performing Arts Facility
Located in the heart of the Beaver Creek Village, CO., this cultural complex hosts a variety of acclaimed artistic performances that one would expect to see at Carnegie Hall in New York or the Kennedy Center in Washington, D.C. The intimate and inviting performance space was designed to exacting specifications to create perfect acoustics and unobstructed views from every seat.
The Vilar Center's programming ranges from jazz, blues, country and classical concerts to contemporary and ballet dance troupes, comedy, theatre and family productions. The Vilar Center also hosts a number of community productions, awards shows and fundraisers for local organizations throughout the year.