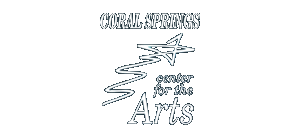 Coral Springs Center for the Arts
Coral Springs, FL
Visit Website
Services Provided
Programming
Management
2855 Coral Springs Dr
Coral Springs, FL
Diverse Entertainment for the Miami / Ft. Lauderdale Area.
In the center of the burgeoning South Florida cultural community lies the Coral Springs Center for the Arts, offering a variety of entertainment and artistic events for all ages and interests. From the best of Broadway, to top comedians, jazz and pop concerts, the Gold Coast Opera, the Sy Sugar Pops Symphony Orchestra, and a diverse selection of family productions. The Center is the cultural lifeblood of the community, with approximately 200,000 people visiting the facility yearly.
In addition to the theatre, the Center houses a dramatic dance studio, a variety of meeting rooms for corporate and private events, and the elegant Coral Springs Museum of Art.