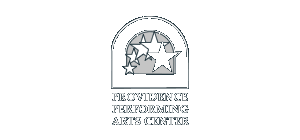 Providence Performing Arts Center
Providence, RI
Visit Website
Services Provided
Management
Programming
220 Weybosset St
Providence, RI
Performing Arts Center has Defined the City's Arts Renaissance.
The Providence Performing Arts Center started its life in 1928 as a Loew's movie palace designed by Rapp & Rapp Architects in the American Eclectic style.
The theatre has survived many changes over the decades and was nearly demolished in the seventies. Today, it is listed on the National Register of Historic Places and plays a vital role in the city of Providence's ongoing cultural renaissance.
The Providence Performing Arts Center's programming includes touring Broadway, contemporary concerts, comedy, dance and children's programming as well as collaborations with the Rhode Island Philharmonic and local performing companies. PPAC also offers performances at no cost to Rhode Island Middle Schools as part of its Community Outreach Series.